Public Notice And Tenders
Book your Public Notice And Tenders Ads with Hindustan Times Instantly Online
In order to advertise Public notices, Tender ads or any other Public announcements, publish ads display ads in 'Public Notice & Tenders' pullout of Hindustan Times! Advertisers trust this platform largely for making mass announcements. Publish display ads in this daily pullout of HT instantly through releaseMyAd! Full page advertising, Half jackets, or quarter page advertising is available here.
PUBLISHING DAYS
Booking Deadline
Minimum Size
PUBLISHING DAYS
Minimum Size
Where is Public Notice And Tenders published from ?
LOCATIONS
---
Location
Publishing Days
Ad Rate Starting From
Delhi
All Days

Rs.

3100 /sqcmBOOK NOW
Mumbai
All Days

Rs.

3025 /sqcmBOOK NOW
Chandigarh
All Days

Rs.

825 /sqcmBOOK NOW
Jharkhand
All Days

Rs.

850 /sqcmBOOK NOW
Punjab
All Days

Rs.

825 /sqcmBOOK NOW
Gurgaon
All Days

Rs.

870 /sqcmBOOK NOW
Haryana
All Days

Rs.

125 /sqcmBOOK NOW
Lucknow
All Days

Rs.

550 /sqcmBOOK NOW
Utttar Pradesh
All Days

Rs.

550 /sqcmBOOK NOW
Patna
All Days

Rs.

850 /sqcmBOOK NOW
Jaipur
All Days

Rs.

125 /sqcmBOOK NOW
Innovation Option
ADVERTISING INNOVATIONS
---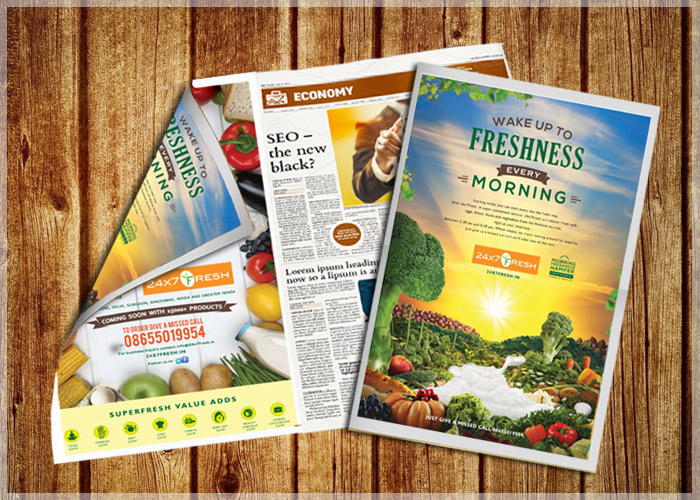 Jacket Full Page Ad
33cm x 52cm
These display ads are placed on the Front Page of the newspaper on both the sides. They are available in the dimensions of 33 cm X 48cm
Half jackets Ad
16.5cm x 52cm
These display ads appear on half of the front page in a newspaper. Half-Jacket ads are available in 16.5 cm X 52 cm dimensions.
Book Mark Ad
3cm x 52cm
Bookmark ads peek out of the newspapers just like a normal bookmark marking the page where your ad has appeared. You can choose to book a full/half-page ad in this case.
Pointers Ad
4cm x 5 cm
Pointer ad appears on the left-most column of the main page. This small ad appears in 4 cm X 5 cm size.
SkyBus Ad
33cm X 5cm
These ads materialize under the masthead of the newspaper in the main page and are 33 cm in length and 5cm in width
Advertorial Ad
Any Size
Publish an article about your product / service - to be placed alongside regular editorial content. You get to choose your headline, text & visuals.
Why advertise in Public Notice And Tenders ?
WHY ADVERTISE IN
Hindustan Times Public Notice And Tenders

?
---
Founded in 1924, Hindustan Times is one of the major newspapers in India published under the HT Media Ltd ownership. In the December 2013 reports of Audit Bureau of Circulations (ABC) , Hindustan Times has a circulation of 13.2 lakh copies. The Indian Readership Survey(IRS) in their statistics revealed that HT has achieved a readership of about 37.67 lakh, thereby declaring Hindustan Times the second most widely read English daily of India. It is number one in terms of readership, circulation and popularity in the northern part of the country, particularly in Delhi/NCR and Gurgaon, although it has its edition published from Kolkata, Lucknow, Ranchi, Bhopal and Patna as well.
Why advertise in Hindustan Times?
Hindustan Times along with its editorial content has a potent advertising segment. It allows both Display and Classified ads to be published in it.
Display ads are the most prominent ones throughout the newspaper, but for the classified ads HT provides a separate section.
But among classifieds and display, the Hindustan Times public notice display advertising is a preferred medium of advertising for many advertisers. Due to its high readership and economical rates for display ads compared to its competitors, Hindustan Times receives a massive in flow of ads.
In order to release a Display advertisement in Public Notice And Tenders by Hindustan Times, please keep the following points in mind to enable a hassle free booking of your ad:
Ad Type: To release an ad in Public Notice And Tenders, please remember that you can publish only Display ads in it and there is no space for classified advertising
Focus Day: On the Make Payment page, there is a calendar provided on which you can choose the ad release dates. The dates the calendar allows you to choose are available for to confirm as your preferred ad release date
Ad Size: The minimum ad size for releasing display ads in Public Notice And Tenders should at least be 4 cm (length) X 4 cm (width)
The high readership and circulation in all the major cities of India, ensures a substantial reach for advertisers to an elite audience, who are usually the major target audience of display advertisers.