Book your Ht Shine Ads with Hindustan Times Instantly Online
Shine up the careers of millions with the Hindustan Times Shine!! This weekly pullout is published on every Tuesdays and bears all the information about major job opportunities and career prospects available globally. Provide professional guidance to the job seekers and get them the deserving opportunities. By booking a display advertisement in this pullout of the newspaper, your company shall be benefited with the best lot of professionals. In order to book your ad, choose the ad type color/black and white), ad size (Quarter, Half, Full or Custom) and then customize or upload the display ad template for HT Shine. Enjoy instant online ad booking!
PUBLISHING DAYS
Booking Deadline
Minimum Size
PUBLISHING DAYS
Minimum Size
Where is Ht Shine published from ?
LOCATIONS
---
Select a Discount Package

DISCOUNT PACKAGES

---

Hindustan Times - Shine (All Editions)

Rs.

2160 / sqcm
Book Now
Innovation Option
ADVERTISING INNOVATIONS
---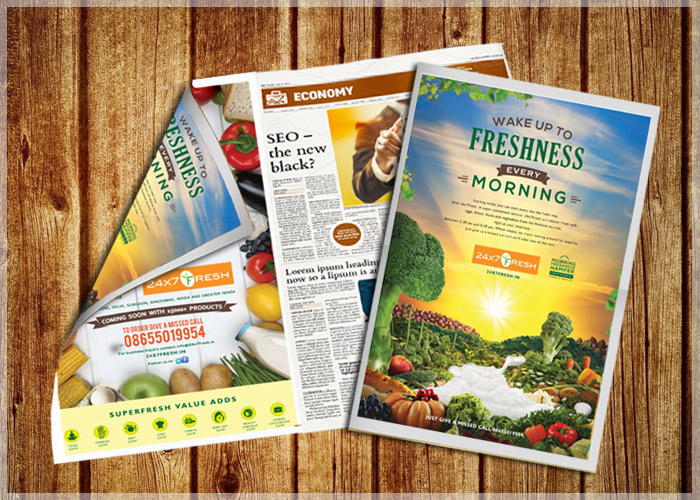 Jacket Full Page Ad
33cm x 52cm
These display ads are placed on the Front Page of the newspaper on both the sides. They are available in the dimensions of 33 cm X 48cm
Half jackets Ad
16.5cm x 52cm
These display ads appear on half of the front page in a newspaper. Half-Jacket ads are available in 16.5 cm X 52 cm dimensions.
Book Mark Ad
3cm x 52cm
Bookmark ads peek out of the newspapers just like a normal bookmark marking the page where your ad has appeared. You can choose to book a full/half-page ad in this case.
Pointers Ad
4cm x 5 cm
Pointer ad appears on the left-most column of the main page. This small ad appears in 4 cm X 5 cm size.
SkyBus Ad
33cm X 5cm
These ads materialize under the masthead of the newspaper in the main page and are 33 cm in length and 5cm in width
Advertorial Ad
Any Size
Publish an article about your product / service - to be placed alongside regular editorial content. You get to choose your headline, text & visuals.
Why advertise in Ht Shine ?
WHY ADVERTISE IN
Hindustan Times Ht Shine

?
---
There is always a reason behind the preference of a particular newspaper over others. Let's evaluate the reasons for advertisers choosing HT Shine as their advertising pulpit:
HT Shine has a circulation of almost 3.67 million copies every day, covering areas like Delhi, Mumbai, Kolkata, Chandigarh, Bhopal & all other prominent areas across the Northern, Eastern & Western zone of India. This factor makes HT one of the most widely read newspapers over a vast area in India, broadening your scopes to reach out to prospective candidates.
Hindustan Times has its roots since 1924, in India & became extremely popular since before the time of Indian independence. Such a historic background makes HT, the most reliable newspaper for looking out for a serious & life changing aspect like Jobs & building careers. When your brand name is linked to such a newspaper brand, it leaves no doubt about the authenticity of your organization.
Be the first in the race of recruiters to get the best filter out the best candidates for your esteemed company by reaching out with HT Shine!!! Advertise your 'preparedness' to be the perfect education guide to all those novices and wandering minds!!!
All supplements set certain specific guidelines that are to be kept in mind while placing an ad in the concerned Newspaper Pullout. Take a look at the 3 points to release a hassle free ad in HT Shine:
Ad Type: For HT Shine, your are required to place only display advertisements as there is no space for classified advertising
Focus Day: It is published every week on Tuesdays with the main paper of Hindustan Times
Ad Size: It is necessary for your ad size to be of at least 4cm (length) X 4cm (width) to be published in HT Shine in the format of a Display advert
HT Shine, the renowned recruitment supplement by the revered Hindustan Times is making the careers of millions shine!!! It is a weekly pullout bearing all the information about major job opportunities and career prospects, globally. HT Shine, previously known as 'Shine' is one of the most appropriate pullouts for advertising you're the vacancies in your company as well as promoting the organization across all of India.
Recently Asked Questions
FAQ
---